People don't usually think about their roofs until those roofs get damaged. When hurricanes swept through Mobile and the surrounding areas, lots of families had to think about their roofs more than they ever had before. When you need roofing after a hurricane, it's easy to get overwhelmed. You can make things simpler by following these steps. 
1) Determine Whether You Need Roofing After a Hurricane 
How can you know for sure if you need roofing after a hurricane? In some cases, it's obvious. If you've noticed leaks, holes, or other signs of damage, then you know that it's time to call a roofing service. But what about more subtle damage? Smaller damages can be harder to spot, but they can cause big issues over time. It's best to find those problems before they turn into something bigger. 
Know Your Types of Hurricane Roof Damage 
First, you'll need to know what you're looking for. Roof damage can come in several shapes and sizes. 
Debris can signal a need for roof repair. When high-speed winds knock debris into your roof, they can cause dents and weaken the structure of your roof. 
You should also keep an eye out for missing shingles. Are there sections of your roof where the color doesn't match up? Those sections could be places where the shingles have blown off. Other discolored spots may be small, round, and slightly darker than the surrounding areas. These spots signal dents from hail damage. 
Finally, keep an eye out for clogged gutters and standing water, both of which can be signs that you need roofing after a hurricane. When your gutters clog with hurricane debris, the water on your roof has no place to go. It may gather in puddles on your roof, which can weaken your roof's structure and cause leaks. 
Take a Look From a Distance 
Once you know what to look for, you can take a look at your roof to see if you spot any damage. See if you can examine parts of your roof from any of the windows in your house. You might ask your neighbors across the street if they'll let you use their upstairs window to get a broader look at your roof. If you have a pair of binoculars, you can use those to examine the damage more easily. 
Check Your Attic for Leaks 
Some roof damage is subtle. For instance, you may not have any leaks in the main part of the house, but the attic may have some. Take a look around your attic and see if you can spot any damage from the inside. 
When in Doubt, Schedule a Roof Inspection 
If you're not sure whether or not you need new roofing after a hurricane, it's a good idea to schedule a professional roofing inspection. A trained inspector will know how to spot even the subtlest signs of damage, so you won't have to worry that you've missed anything. Again, even the smallest types of roofing damage can cause long-term issues eventually, so it's better to be safe than sorry. 
2) Call Your Insurance Provider 
If you need roofing after a hurricane, you should talk to your home insurance provider to file a claim. Let your insurance provider know about the damage. Your provider may tell you some things that you'll need from your roofing service. For instance, they may want to be billed directly, or they may want to see photos of the damage.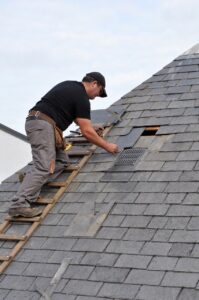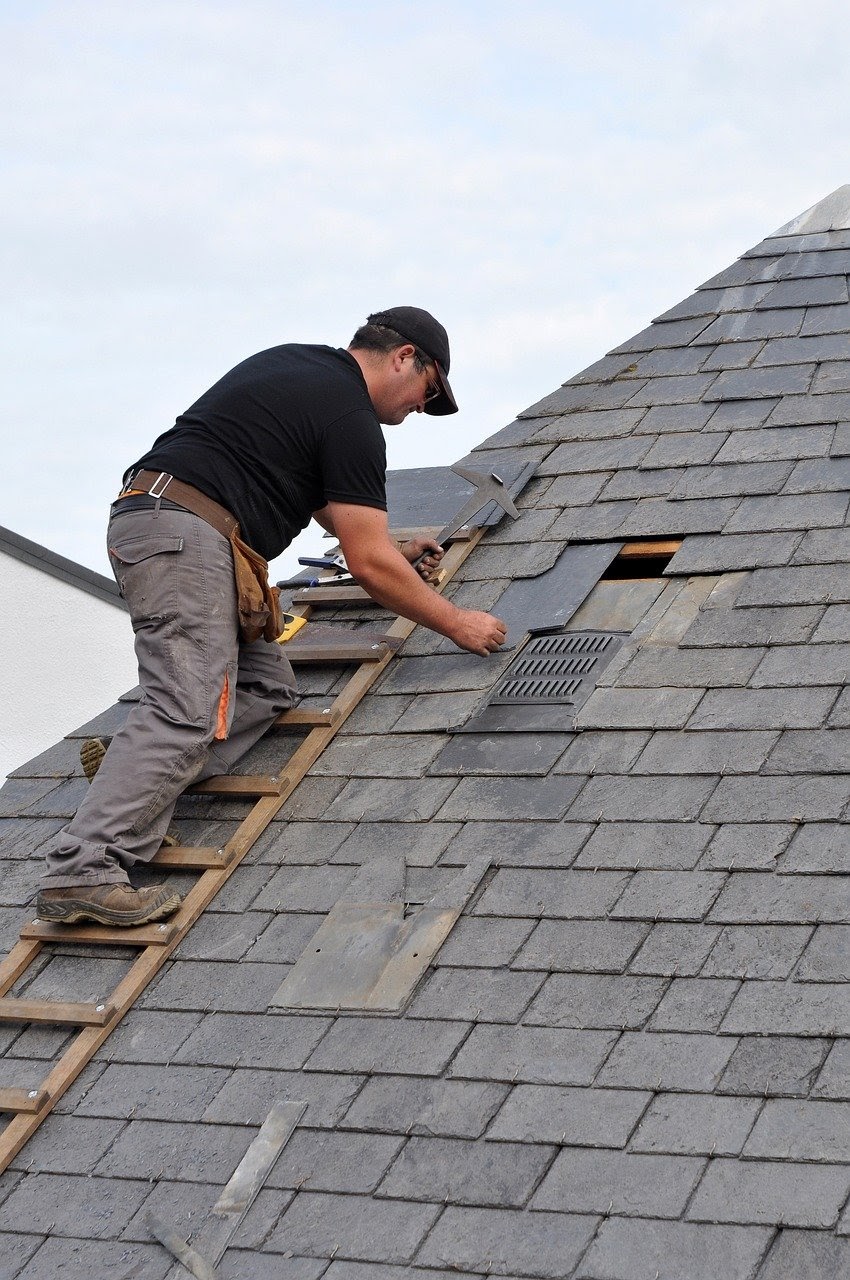 3) Choose the Right Roofing Service Provider 
Your insurance company may suggest a roofing service, but you have every right to choose your own roofing service for your post-hurricane repair needs. You should choose a company that you trust and feel comfortable working with. If you've never needed a roofing company for major damage before, then you may not be sure where to start looking. Start by searching for roofing companies in your area, and then look for companies with the following traits. 
Residential Roofing Specialists 
There are two main types of roofing specialists: commercial and residential. Commercial roofers work with businesses, while residential roofers repair the roofs of homes. Homes and businesses have different roofing needs, with different roofing slopes and materials. For roofing after a hurricane, look for a service that specializes in residential roofing. 
Working With Your Insurance Company 
Next, try to find a roofing company that will work with your insurance company. Dealing with home damage can be stressful, and there's no reason that your roofing company should make it more stressful. If your roofing company is willing to cooperate with your insurance, they can make the process smoother and simpler. 
Roofing Experience 
For roofing after a hurricane, experience is one of the most important factors you can look for in a roofing service. The more experienced your roofing company, the better. Hurricane damage can go way beyond ordinary roof damage, and you'll want to hire a company that can handle it. Look specifically for companies that have a decade or more of roofing experience under their belts. 
Jubilee Roofing for Hurricane Roof Damage 
The sooner you get help with roofing after a hurricane, the more long-term damage you can avoid. Jubilee Roofing can get your roof back into top condition. We have over 20 years of experience in residential roofing services, including post-hurricane repairs. Get in touch with us now to get your quote. Our team is ready to help you get back to your normal life.